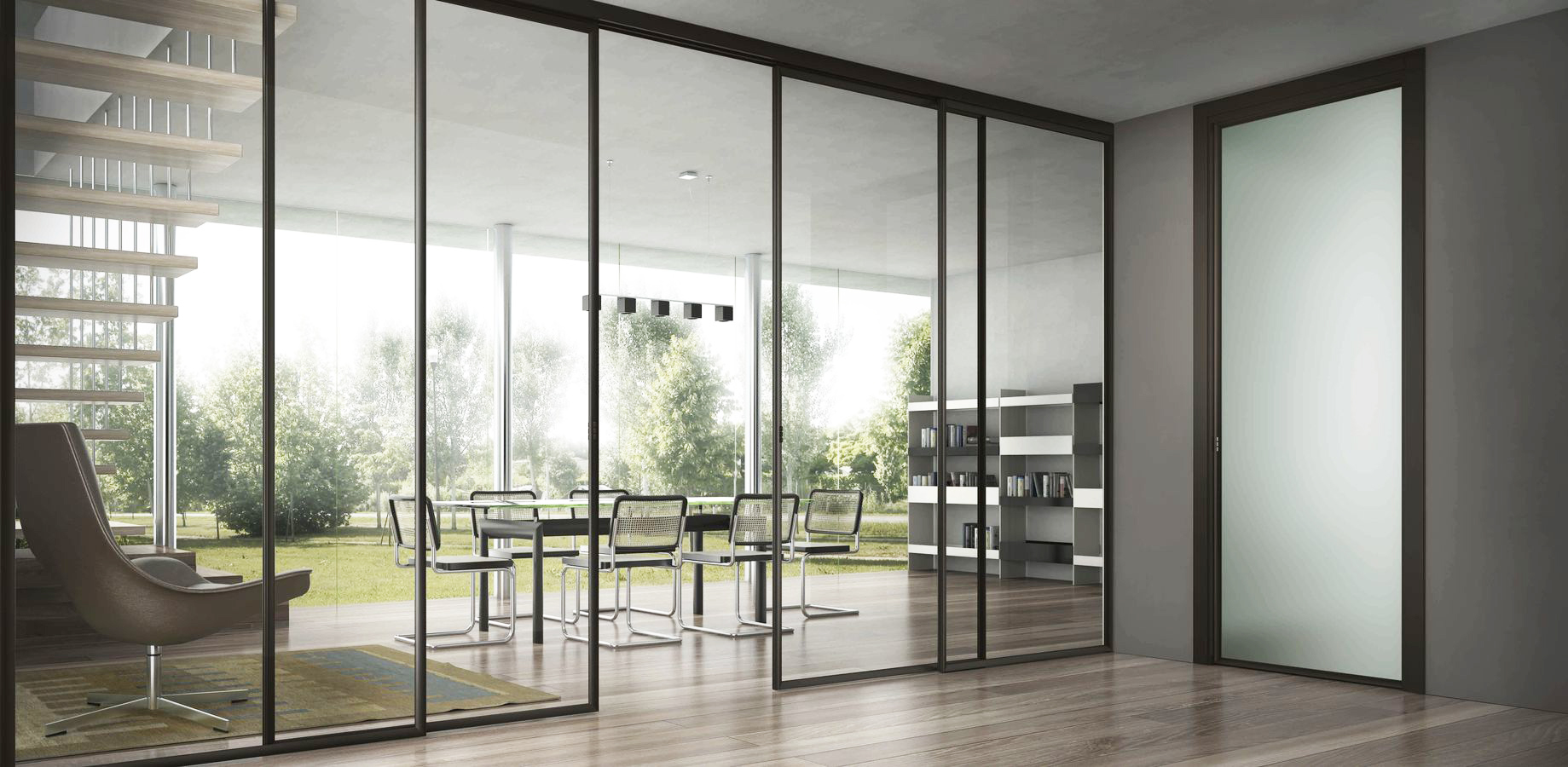 Sliding doors are super sleek and can give a very sci-fi look to your home! A lot like Star Trek! These doors have high functional features of its own and they even have options for improved customization. While you might have seen a lot of sliding doors made of glass sliding doors, there are primarily two types - (a) Single-Loaf (Maximum with of shutter for single leaf is 1500 mm) and (b) Maximum with of shutter for Double leaf is 2900mm.
Sliding doors by Automation Zone provide functionality and beauty to your passageways, thanks to their mirrored bypass door with Satin Clear aluminium frame. Our door features a slim profile design and colour-matched mirror handles. This bypass door is designed to help conserve space where a traditional swinging door is impractical. This aluminium door also features a mirror to provide uninterrupted, full-length reflections. Here are some numbers for you to crunch,
- Side frame mold and top and bottom rails are hollow extrusions (tubular) for added strength
- 2-1/4 in. Deep Ultra glide felt-lined top channel for smoother, quieter operation
- 4 mm (5/32 inches) Duraflect copper-free mirror
- Bottom rolled with jump-proof track
- Mitered "picture frame" corners
- 1-1/2-inch diameter wheels with hardened steel races and 5/32 in. ball bearings in extra-heavy 18-Gauge steel housings
- Available finishes include bright clear, bright gold, brushed nickel and satin clear.