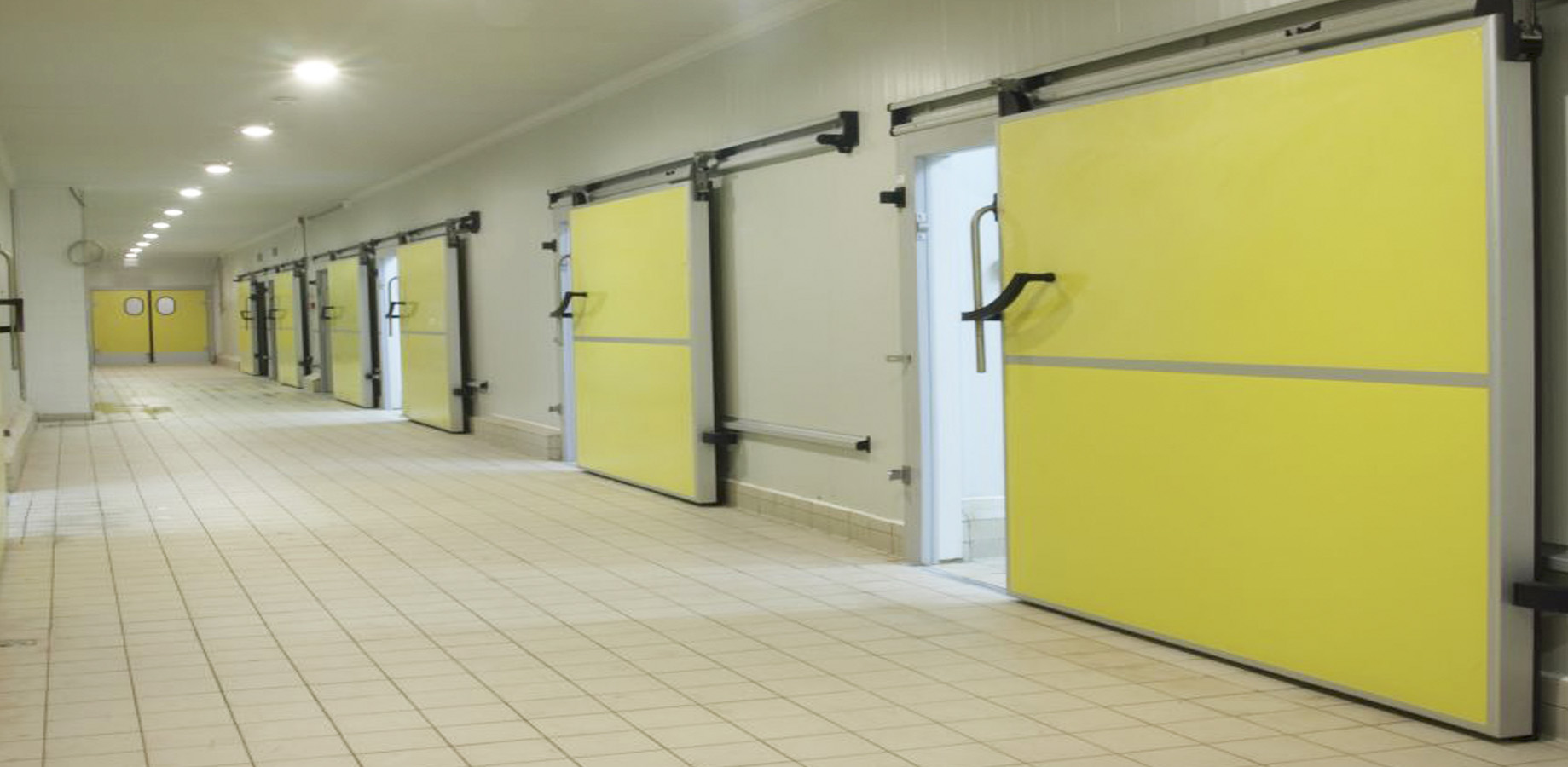 Found mainly in Cold Storage, Dairy & Milk Plants, Freezing Plants and Commercial Industries, our Cold Storage Doors have heavy duty lock and hinges. Our products are available in both standard and fully stainless steel. Their main characteristics include high efficiency, durability and the option of being custom made.
APPLICATION AREAS
- Agri-horticulture.
- Dairy
- Meat & Fisheries
- Food Processing units.
- Warehousing
- Distribution centres
- Cold chains
- Pack houses
- Other special application areas
FEATURES
- Best suited for temperature controlled areas.
- Energy efficient
- Easier trolley movements through the doo
- Automation compatible doors
- Ready for atmospheric exposures